Immunpathophysiologie
Prof. Dr. rer. nat. Sven Wehner
Professor für Immunpathophysiologie
| | |
| --- | --- |
| Telefon | 0228 287 11007 |
| E-Mail | |
---
Svenja Gysser
Sekretärin
| | |
| --- | --- |
| Telefon | 0228 287 11068 |
| E-Mail | |
---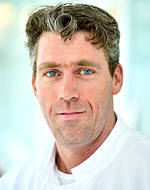 Prof. Wouter de Jonge
Professor für Neurogastroenterologie
| | |
| --- | --- |
| Telefon | 0228 287 11068 |
| E-Mail | |
---
---
Dr. rer. nat. Reiner Schneider
Wissenschaftlicher Mitarbeiter
| | |
| --- | --- |
| Telefon | 0228 287 13672 |
| E-Mail | |
---
Dr. rer. nat. Ivan Kuzmanov
Wissenschaftlicher Mitarbeiter
| | |
| --- | --- |
| Telefon | 0228 287 13672 |
| E-Mail | |
---
Dr. rer. nat. Alexandra Seinsche
Wissenschaftliche Mitarbeiterin
| | |
| --- | --- |
| Telefon | 0228 287 15469 |
| E-Mail | |
---
Dr. med. Gun-Soo Hong
Assistenzärztin
| | |
| --- | --- |
| Telefon | 0228 287 16837 |
| E-Mail | |
---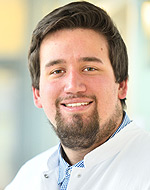 Patrick Leven
PhD Student
| | |
| --- | --- |
| Telefon | 0228 287 16837 |
| E-Mail | - |
---
Stefanie Lück
Medizinische Doktorantin
| | |
| --- | --- |
| Telefon | 0228 287 16837 |
| E-Mail | - |
---
Shilpashree Mallesh
PhD Student
| | |
| --- | --- |
| Telefon | 0228 287 16837 |
| E-Mail | |
---
Hannah Neuhaus
Medizinische Doktorantin
| | |
| --- | --- |
| Telefon | 0228 287 16837 |
| E-Mail | - |
---
Patrik Efferz
Biologisch-Technischer Assistent
| | |
| --- | --- |
| Telefon | 0228 287 16837 |
| E-Mail | |
---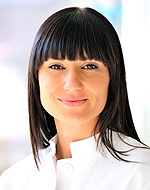 Mariola Lysson
Biologisch-Technische Assistentin
| | |
| --- | --- |
| Telefon | 0228 287 16837 |
| E-Mail | |
---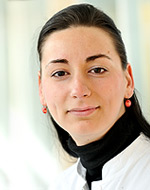 Bianka Schneiker
Pharmazeutisch-Technische Assistentin
| | |
| --- | --- |
| Telefon | 0228 287 16837 |
| E-Mail | |
---
Assoziierte Mitglieder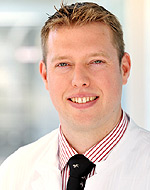 Priv.-Doz. Dr. med. Martin von Websky
Oberarzt
| | |
| --- | --- |
| Telefon | 0228 287 15109 |
| E-Mail | |
---
Ehemalige Mitarbeiter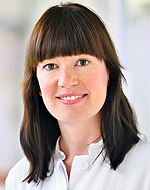 Dr. rer. nat. Kathy Stein
Wissenschaftliche Mitarbeiterin, Mol. Medizin
---
Anna Miesen
Doktorandin
---
Maren Müller
Doktorandin
---
Johannes Hupa
Doktorand
---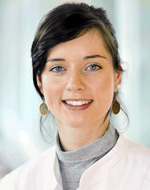 Lena Hieggelke
Doktorandin
---
Anne Zillekens
Doktorandin
---
Forschungsthemen
Operative Eingriffe im Abdomen führen zu Funktionseinschränkungen des Gastrointestinaltrakts, die mehrere Tage postoperativ anhalten und den Ausgangspunkt zahlreicher Folgeschäden bis hin zum Multiorganversagen darstellen. Der klinisch relevanteste Funktionsverlust ist die über Tage andauernde Inhibition der Darmmotilität, der sogenannte postoperative Ileus (POI), für den ein komplexes und bisher noch wenig verstandenes Zusammenspiel des Immunsystems und des zentralen, sowie autonomen Nervensystems verantwortlich ist. Das Immunsystem induziert dabei über die Aktivierung residenter Makrophagen, Mastzellen, T-Zellen und dendritischer Zellen eine komplexe Entzündungskaskade, die sich über den kompletten Gastrointestinaltrakt ausbreitet.
In vorangegangen Arbeiten konnten wir herausfinden, dass die Aktivierung residenter Makrophagen in der Muskelschicht des Darmes eine Schlüsselfunktion bei der Entstehung des POI darstellt. Durch eine pharmakologische Eliminierung dieser Zellen konnte die Entstehung eines POI verhindert werden. In Folgestudien konnten wir eine spezifische pharmakologische Therapie zur Inaktivierung der residenten Makrophagen entwickeln, bei der es nicht zur Eliminierung, sondern lediglich zu einem zeitlich begrenzten Abschalten der Makrophagen kommt. Diese neue Therapieform soll nun auch in einer klinischen Studie zur Vermeidung des POI getestet werden.
Das zuvor beschriebene Projekt beschäftigt sich mit den initialen Schritten in der Pathogenese des POI. In einem weiteren Projekt untersuchen wir die Spätphase des POI, in der es zur gezielten Auflösung der zugrundeliegenden Entzündungsreaktion kommt. In dieser Auflösungsphase wirkt der Entzündung eine anti-entzündliche Reaktion entgegen. Diese wird durch ebenso ein komplexes Zusammenspiel von Immunozyten, aber auch anderen gewebespezifischen Zelltypen reguliert. Im Darm sind hier vor allem enterische Nerven-, Endothel-, Epithel- oder Glattmuskelzellen beteiligt. Fehler in der Entzündungsauflösung führen zur Verlängerung der Inflammation und können in manchen Organen Auslöser chronischer Entzündungen und Organfibrosen sein.
Unsere Gruppe erforscht die zellulären und molekularen Mechanismen, die an der Auflösung komplexer Entzündungsreaktionen im Gastrointestinaltrakt beteiligt sind. Dabei interessieren uns insbesondere das Zusammenspiel und der zelluläre Ursprungsort der beteiligten Mediatoren. Die Identifikation neuer Moleküle, durch welche die Auflösung einer Entzündungsreaktion, beispielsweise im Modell des POI, begünstigt werden kann, ist im Hinblick auf einen möglichen klinischen Einsatz von besonderem Stellenwert.
---
Ausgewählte Publikationen
1.
Stein K, Hieggelke L, Schneiker B, Lysson M, Stoffels B, Nuding S, Wehkamp J, Kikhney J, Moter A, Kalff JC, Wehner S.
Intestinal manipulation affects mucosal antimicrobial defense in a mouse model of postoperative ileus
2018 Apr, 13(4):e0195516


2.
Wehner S, Engel DR.
Resident macrophages in the healthy and inflamed intestinal muscularis externa.
Pflugers Arch. 2017 Apr;469(3-4):541-552.


3.
Ochoa-Cortes FO, Turco F, Linan-Rico A, Soghomonyan S, Whitaker E, Wehner S, Cuomo R, Christofi FL.
Enteric Glial Cells: A New Frontier in Neurogastroenterology And Clinical Target for Inflammatory Bowel Disases.
Inflamm Bowel Dis, 2016 Feb;22(2):433-49


4.
Vilz TO, Pantelis D, Lingohr P, Fimmers R, Esmann A, Randau T, Kalff JC, Coenen M, Wehner S.
SmartPill® as an objective parameter for determination of severity and duration of postoperative ileus: study protocol of a prospective, two-arm, open-label trial (the PIDuSA study).
BMJ Open. 2016 Jul 8;6(7):e011014. doi: 10.1136/bmjopen-2015-011014.


5.
Hong G-S, Schwandt T, Stein K, Schneiker B, Kummer MP, Heneka MT, Kitamura K, Kalff JC, Wehner S
Effects of macrophage-dependent peroxisome proliferator-activated receptor y signalling on adhesion formation after abdominal surgery in an experimental model.
BR J Surg.2015 Nov; 102(12):1506-16


6.
Stein K, Stoffels M, Lysson M, Schneiker B, Dewald O, Krönke G, Kalff JC, Wehner S.
A role for 12/15-lipoxygenase-derived proresolving mediators in postoperative ileus: protectin DX-regulated neutrophil extravasation.
J Leukoc Biol. 2016 Feb;99(2):231-9.


7.
Vilz TO, Roessel L, Chang J, Pantelis D, Schwandt T, Koscielny A, Wehner S, Kalff JC.
Establishing a biomarker for postoperative ileus in humans - Results of the BiPOI trial.
Life Sci. 2015 Dec 15;143:58-64


8.
Glowka TR, Steinebach A, Schwandt T, Kranz A, Kalff JC, Wehner S.
CGRP release during abdominal surgery mediates small bowel inflammation and postoperative ileus in a macrophage dependent.
Neurogastroenterol Motil, 2015, 27(7):1039-49.


9.
Stoffels B, Hupa KJ, Snoek A, van Bree A, Stein K, Schwandt T, Vilz, Lysson M, van't Veer, Hornung V, Kalff JC, de Jonge WJ, Wehner S.
Interleukin-1 receptor signaling contributes to postoperative ileus by targeting enteric glial cells.
Gastroenterology Volume 146, Issue 1, January 2014, Pages 176-187.e1


10.
Vilz TO, Sommer MD, Kahl P, Pantelis D, Kalff JC, Wehner S.
Oral CPSI-2364 treatment prevents postoperative ileus in swine without impairment of anastomotic healing.
Cell.Physiol.Biochem 2013;32:1362-1373


11.
Koscielny A, Engel D, Maurer J, Wehner S, Kurts C, Kalff JC.
The role of lymphoid tissue in the attenuation of the postoperative ileus.
Am J Physiol Gastrointest Liver Physiol, 2012, 15;304(4): G401-12.


12.
Vilz TO, Overhaus M, Stoffels B, von Websky M, Kalff JC, Wehner S.
Functional assessment of intestinal motility and gut wall inflammation in rodents: Analyses in a standardized model of intestinal manipulation
J. Vis Exp, 2012 Sept 11, (67) PMID: 22990580 DOI: 10.3791/4086


13.
Wehner S, Vilz TO, Stoffels B, Kalff J.
Immune mediators of postoperative ileus
Langenbecks Arch Surg, 2012; 397(1):131-40


14.
Wehner S, Vilz TO, Sommer N, Sielecki T, Hong GS, Lysson M, Stoffels B, Pantelis D, Kalff JC.
The novel orally active guanylhydrazone CPSI-2364 prevents postoperative ileus in mice independently of anti-inflammatory vagus nerve signaling.
Langenbecks Arch Surg., 2012; 178(2):866-73.


15.
Pech T, von Websky M, Ohsawa I, Kitamura K, Praktinjo M, Jafari A, Vilz TO, Wehner S, Abu-Elmagd K, Kalff JC, Schaefer N.
Intestinal Regeneration, Residual Function and Immunological Priming Following Rescue Therapy after Rat Small Bowel Transplantation
American J Transplant., ; 12 Suppl 4:S9-S17.


16.
Wehner S, Meder K, Vilz TO, Alteheld B, Stehle P, Pech T, Kalff JC.
Preoperative short-term parenteral administration of polyunsaturated fatty acids ameliorates intestinal inflammation and postoperative ileus in rodents.
Langenbecks Arch Surg, 2011, 397(2):307-15.


17.
Schwandt T, Schumak B, Juengerkes F, Gielen G, Schmidbauer P, Klocke K, Staratscheck-Jox A, van Rooijen N, Kraal G, Ludwig-Portugall I, Wehner S, Kalff JC, Kirschning , Coch C, Kalinke U, Wenzel J, Kurts C, Zawatzky R, Holzmann B, Layland L, Schultze J, Burgdorf S, Haan J, Knolle J, Franken L, Weber O, Limmer A.
Expression of type I interferon by splenic macrophages suppresses adaptive immunity during sepsis.
EMBO J, 2012; 31(1):201-13.


18.
Engel DR, Koscielny A, Wehner S, Maurer J, Schiwon M, Franken L, Schumak B, Limmer A, Sparwasser T, Hirner T, Knolle PA, Kalff JC, Kurts C.
T helper type 1 memory cells disseminate postoperative ileus over the entire intestinal tract.
Nature Medicine 2010; 16(12), 1407-13.


19.
Wehner S, Buchholz BM, Schuchtrup S, Rocke A, Schaefer N, Lysson M, Hirner A, Kalff JC.
Mechanical strain and TLR4 synergistically induce cell-specific inflammatory gene expression in intestinal smooth muscle cells and peritoneal macrophages.
Am J Physiol Gastrointest Liver Physiol. 2010; 299(5), G1187-97.


20.
Pantelis D, Kabba MS, Kirfel J, Kahl P, Wehner S, Buettner R, Hirner A, Kalff JC.
Transient perioperative inhibition of muscularis macrophages as a target for prophylaxis of postoperative ileus does not affect anastomotic wound healing in mice.
Surgery 2010; 148(1):59-70.


21.
Wehner S, Straesser S, Pantelis D, Sielecki T, de la Cruz VF, Hirner A, Kalff JC
Inhibition of p38 MAP kinase pathway as a target for prophylaxis of postoperative ileus in mice.
Gastroenterology 2009; 136(2):619-629.


22.
Stoffels B, Schmidt J, Nakao A, Nazir A, Chanthaphavong RS, Bauer AJ.
Role of interleukin 10 in murine postoperative ileus.
Gut. 2009 May;58(5):648-60


23.
Wehner S, Behrendt FF, Lyutenski B, Lysson M, Bauer AJ, Kalff JC.
Inhibition of Macrophage Function Prevents Intestinal Inflammation and Postoperative Ileus in Rodents.
Gut 2007; 56(2):176-85.

---
Kooperationen
Prof. Wouter de Jonge
Professor for Neurogastroenterology
Tytgat Institute for Liver and Intestinal Research,
University of Amsterdam, Academic Medical Center
Amsterdam, Netherlands
Prof. Fievos Christofi
Professor of Anesthesiology, Physiology and Cell Biology
The Ohio State University
Department of Anesthesiology
Columbus, Ohio, USA

Prof. Dr. Micha Luyer
Catharina Ziekenhuis
Department of Surgery
Eindhoven, Netherlands
Dr. Walker Jackson
Department of Clinical and Experimental Medicine (IKE)
Divison of Neurobiology (NEUROB)
Linköping University
Linköping, Sweden

Prof. Dr. Christoph Wihelm
Institute of Clinical Chemistry and Clinical Pharmacology
Biomedical Center
University Hospital Bonn
Bonn, Germany

---